Educational Company's Mission Promotes Literacy and Learning for Children Worldwide
Smart Bubblegum is the leader in online kids learning apps. The company embodies an unwavering and focused commitment to improving children's literacy. Bob Twaalfhoven founded the company with a passionate mission to promote children's education.
Find details here: https://SmartBubblegum.com/
One of the company's major priorities is working with nonprofit organizations to increase children's access to resources. They operate in local, national, and global communities.
Bob Twaalfhoven explains, "There is no greater mission in life than to help children learn. Education is the basis of stable and growing societies. We partner with nonprofits sharing our dream of increasing literacy for all children."
When parents join Smart Bubblegum, their membership has a far-reaching impact. Human I-T, a technology-related nonprofit, receives 5% of every membership fee.
The company collects electronic items, and other technology businesses no longer use. Then they refurbish and repurpose these items.  In-need communities receive devices, Internet connections, and digital literacy training at low cost.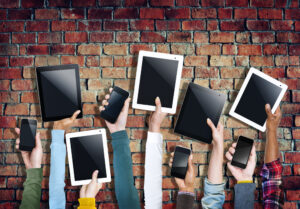 With these tools, children in low-income families can access assignments and advance learning. A side benefit is that used technology stays out of landfills. Parents can also donate devices for refurbishment and donation.
Smart Bubblegum enjoys another partnership with the Community Learning Center in Clearwater, Florida. A local learning hub, the Center provides affordable one-on-one professional tutoring.
Students improve through individualized programs and free homework assistance provided by experienced teachers.
Smart Bubblegum exists to advance children's education at the global level. The company provides parents with apps, tools, and resources utilizing their trusted and exclusive Virtual Learning Directory. Parents use these resources to identify and meet their children's challenges.
Targeted, ongoing learning helps children advance beyond the classroom. Increasing children's literacy leads to more educational opportunities and better job prospects.
Lifelong learning creates strong families, communities, and societies. Bob's dream is for children around the world to have access to the technology they need.
ABOUT Smart Bubblegum
Bob Twaalfhoven, originally from the Netherlands, founded Smart Bubblegum with the goal of making a positive impact on world literacy.
An MIT graduate, he started several software companies and noticed that it was only by chance he could find good programs and apps. Because there are millions of existing apps and more coming online every day, finding the right educational apps is difficult. These apps make-up the third largest category.
Knowing the internet makes access to knowledge so easy, Bob started curating a collection of the best learning apps for children. Children get better learning and parents reduce time, cost, and frustration from having to research on their own.