Transform
Screen

Time Into

Learning

Time
Get help in a subject. Improve skills. Raise IQ. Improve literacy.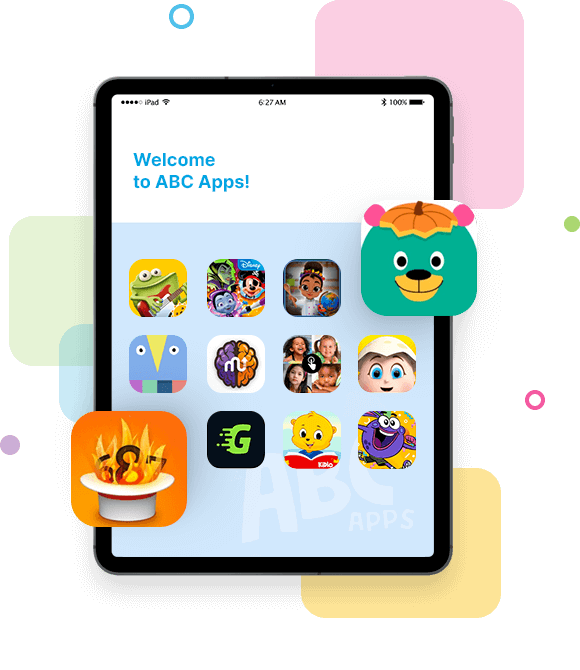 Welcome to Smart Bubble Gum
The #1 trusted source for the best in educational apps.
We're here to help you find the best educational apps available. Educational apps have shown to be beneficial to:
increasing literacy;
improving skills and knowledge in a subject;
prepare children to start school and give them a head start;
learn new skills or languages;
increase engagement in education;
plus so much more!
We know there are tens of thousands of apps available in today's marketplace. It can be overwhelming trying to choose the best app for your needs. That's why Smart Bubble Gum was founded – to give you a reliable source of data about each app.
Our team of teachers, educational specialists, parent reviewers, and kid testers search high and low for the best apps in each subject, and then we evaluate them for their usability, reliability, educational merit and, of course, safety. We sort out the junky apps filled with ads or inappropriate content, saving you valuable time and helping you avoid "uh-oh" moments from unreliable apps.
You can trust the recommended apps from ABCapps, as we've done all the sorting, playing, and reviewing for you to ensure the app you'll be using is best in class. We don't earn any money from app developers or app stores, so our reviews are unbiased and factual. Members get even more benefits with the ability to create wishlists, get instant access to apps, and more.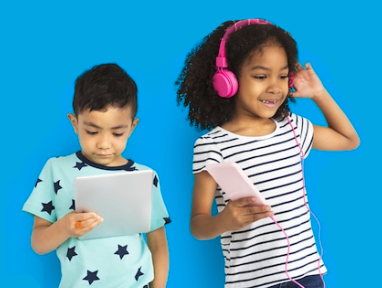 Weekly new additions to hundreds of the Best Educational Apps in our Library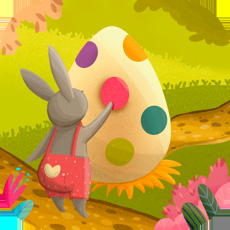 This art-puzzle app blends the beauty of art and creativity with thinking and reasoning to create a unique gameplay experience. There are hundreds of puzzles for countless hours of fun! Each one of them is hand-drawn by various artists.
read more
How to Study, Dictionaries
ADHD, ADD & other Wrong Labels
Explore these Award-Winning Apps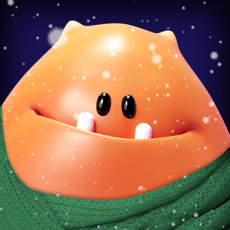 Wonderscope
"We haven't seen anything like this before. I am always skeptical when it comes to kids apps and try to limit my kids' screen time but this one blew us all away. Exploring this pop up dynamic world is an amazing motivator to read in complete sentences instead of words or fragments. It was like a moving playground in our space where we could all explore. My son was standing, walking and even jumping (along with reading) while using this app unlike some other games where he is in some sedentary trance. Highly recommend to parents who may prefer to keep their kids engaged with their actual environment and reading instead of engrossed in a screen fantasy." – L.T.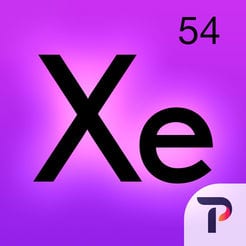 The Elements
"An Absolute Must-Have. What makes this app amazing is Mr. Gray's fantastic descriptions of each and every element. Concise, accurate, and most of all, interesting. I directly attribute my son's love of science to this app. I have purchased over 500 apps since I bought my first iPhone, but The Elements stands out as my single favorite purchase." – A.M.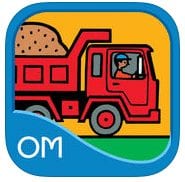 Trucks
"GREAT app! My 3 yr old loves trucks so needless to say, this app was an instant hit. Not only does he get to see the many types of trucks, he is also learning the jobs that the trucks and their drivers perform, great educational value! As a parent of a budding reader, I appreciate the word-highlighting, along with tapping on the paragraph to hear it read again. This is a wonderful, fun, educational app that I would HIGHLY recommend!" – A.K.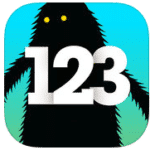 The Lonely Beast 123
"Brilliant. Hysterical, charming, instructive and fun for all ages! Like a good Disney movie, the beast abc and 123 apps have something for the parents/grandparents too. My grandkids love the beast, and so do all the many friends and their toddlers that I've told about the apps. Wish there were more!" – A.K.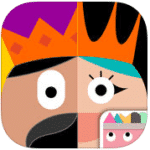 Thinkrolls Kings & Queens
"This game is perfect. It's puzzles are challenging (but not impossible) and low-pressure. The characters are customizable and funny, and the soundtrack is pleasant with silly sound effects. It develops critiical thinking and problem-solving skills in a fun way. My 5 year old loves it, and I do too. A+! Please make more of these games." – M.H.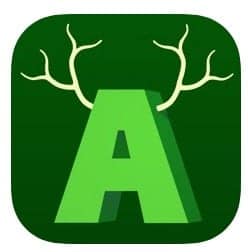 Metamorphabet
"Best kid app we have found. Hands down this is the best kids app that we've come across to date. Our 3.5 year old started playing with this around age 2. It's amazingly intuitive and the designs respond to almost any type of interaction from the user. As such, it's far less frustrating than other "games" which won't function correctly unless the child is taught what to touch and when. Can not recommend this highly enough. Wish Vectorpark would come out with more like this!" – A.J.
How to
improve

your study? The #1 tool is a good dictionary!
Have you ever wondered why some students are better at learning than others? Well the tools exist to turn anyone into a better student! There are a number of factors that go into becoming a smart student. These factors will guarantee that you can become proficient at whatever field you choose.
The first is making sure you understand what you are reading. This is done foremost through the use of a dictionary. Extensive research has proven that the dictionary is the greatest tool for mastering any subject!
There are a lot of dictionaries available in the English language. Some of the best are Websters, Oxford, Collins and Longman. Many of these are also available as apps on the iPhone and iPad and we have listed the best on our site. This is one of our favorites – Merriam-Webster Dictionary+. You can read the report we wrote about it too.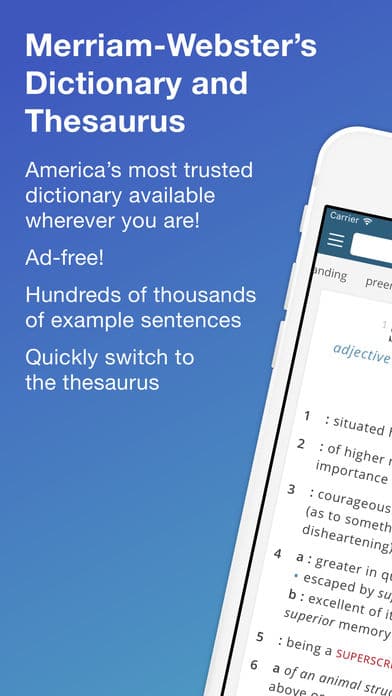 What our customers are saying
"My go-to place for educational apps!"
"As a mom of two curious and eager-to-learn kids, I cannot express how much abcapps.com has helped me! Instead of aimlessly searching the app store, I come to this website and I know that I will only find the very best of the best. With helpful app reports and a streamlined way to browse and search, I can quickly and easily find suitable apps for my family. Thank you, abcapps, for being my trusted, go-to place for educational apps!"
"Smart Bubble Gum has been so helpful!"
"Math has always been the most problematic area for me in the realm of study. It has been the only subject I ever faltered in which was more frustrating then I can explain. But when I first started community college I was forced to confront it and actually do something about my confusion. I started looking up Algebra apps and practicing hours a day. I worked hard through the summer and came out the other side actually understanding math for the first time in my life. I just recently finished my last calculus class and am now done with all of my math, and that never would have been possible if I didn't find such amazing help from these ingenious apps."
Subscribe to our Newsletter!
Stay up to date on what we are doing at Smart Bubble Gum. Our subscribers will get bonus promo codes, when available, to download great apps for free! You will also be invited to participate in contests to win an iPad, Apple Watch and more great gifts. Sign up and don't miss out.